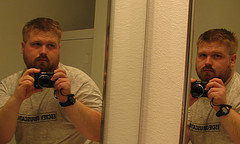 Coding. Design. Technology.
I work with computer code, web design, and technology, both professionally and for personal fun. For details about my professional skills and experience, consult my resume, and if you are interested in hiring me and/or having me do contract work, please contact me.
System maker. Aspie. Nerd.